Ever have the incredible urge to create something but don't have the time or room to drag out all of your supplies? Well last week while on a stay-cation I was faced with this exact challenge. So I grabbed a few supplies from the Brave Girl Soul School, brought them up to the dining room table, and got to work on some super easy and fun "truth cards" as Melody calls them.
I wanted something that would be fun, easy, and not take up too much time as I only had about an hour to make something before I needed to get dinner started. It had been so long since I'd created anything that I thought it might take me a while to get in the swing of things but not so. The MOJO was a flowin'! (Thank goodness.)
Here's a peek at the four truth cards I was able to create.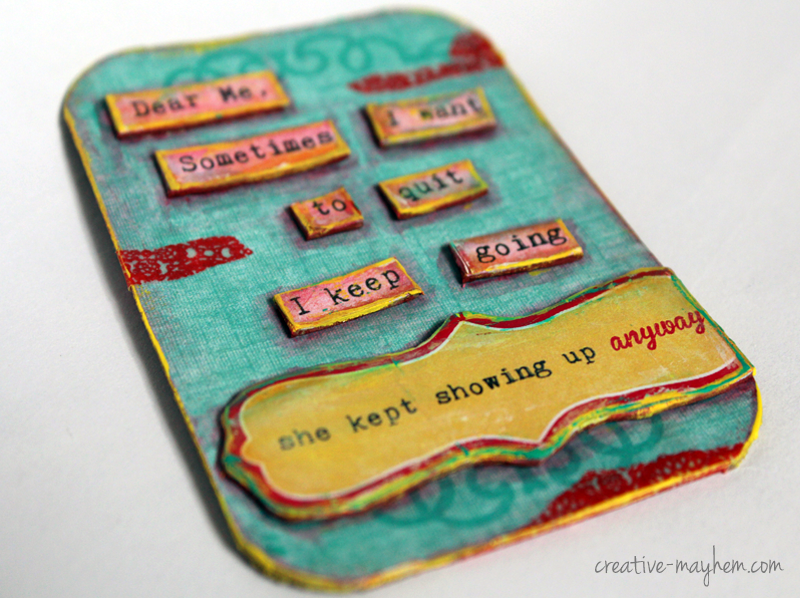 The first one was actually an oops moment and I ended up cutting apart the original and recreating the background. I'm glad I stuck with it because I think this is may favorite one of the bunch.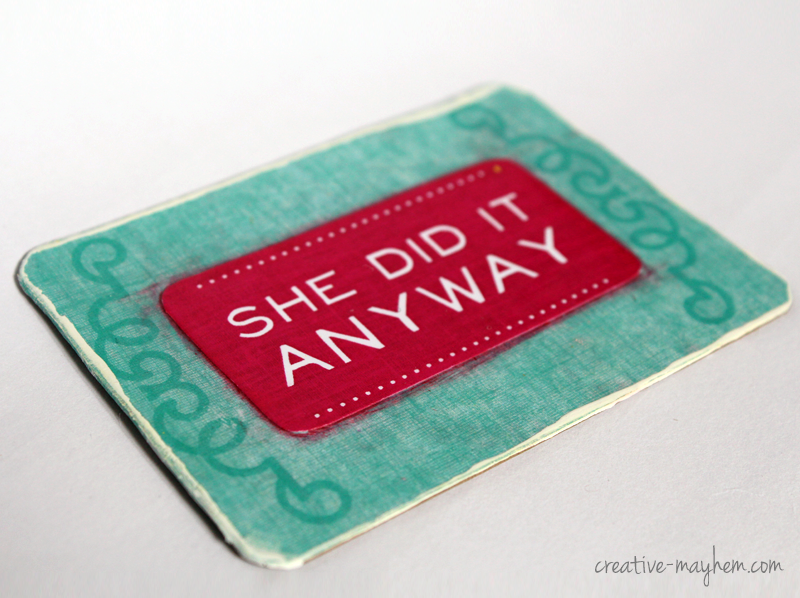 Melody showed us a technique of spreading medium with a knife instead of a foam brush to adhere the cutouts and paper. I LOVE the texture it gives over applying it with your hand or a brush. Clean up is easy as well. I'm all about easy.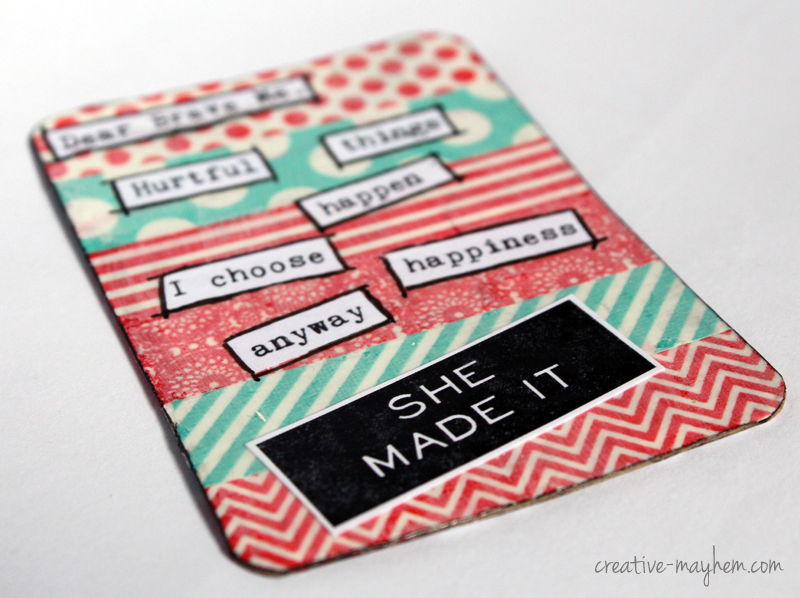 I used some of the print out words from the Brave Girl Soul School class download and cut them apart to form a few phrases. These are so fitting and are great reminders. I really like that I could choose the words I wanted to use. It made it so much more personal.
Brave Girl Soul School Info:
If you haven't heard of the Brave Girl Soul School yet you should check it out.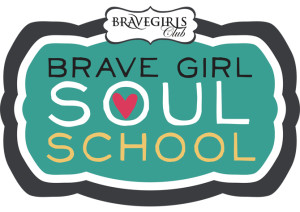 They also have many free classes you can take to help you get your creativity going.
Happy crafting!
Products:
(contains affiliate links)
Paper: Brave Girl Soul School Printouts
Inks: Faber-Castell Big Brush Pen in Cobalt Blue, Indian Red, and various acrylic paints
Mediums: Pro-Art Gesso, Liquitex Matte Medium – 8 Oz
Embellishments: KaiserCraft Red Pearls and Black Rhinestones